a few 10,000 miles on the clock for the stickyToffee, including some beautiful mythic rides under the worst weather conditions...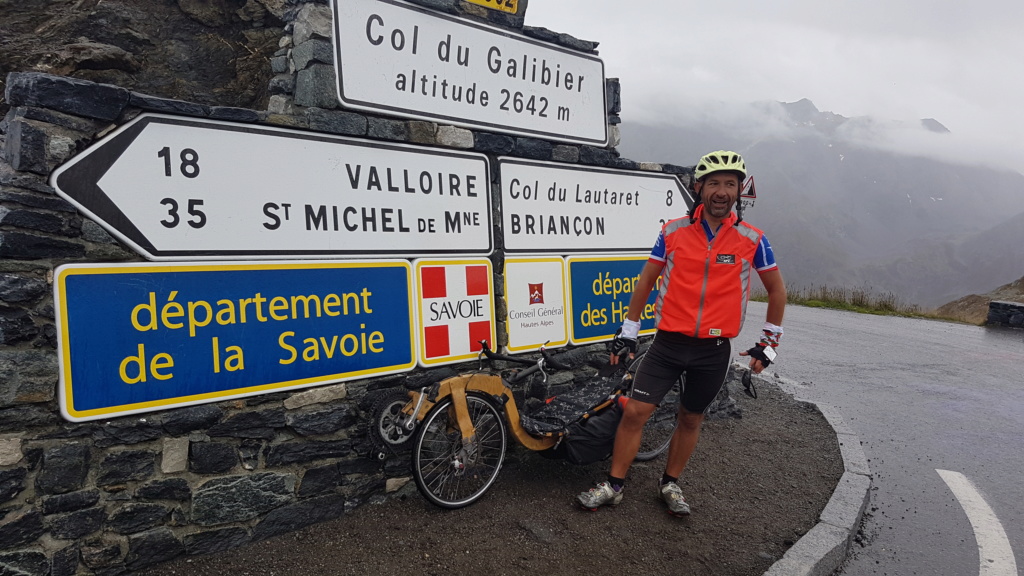 october 2019 : a new custom made mosquito with a pinion p18.1 gearbox and belt driven. Check the full building story here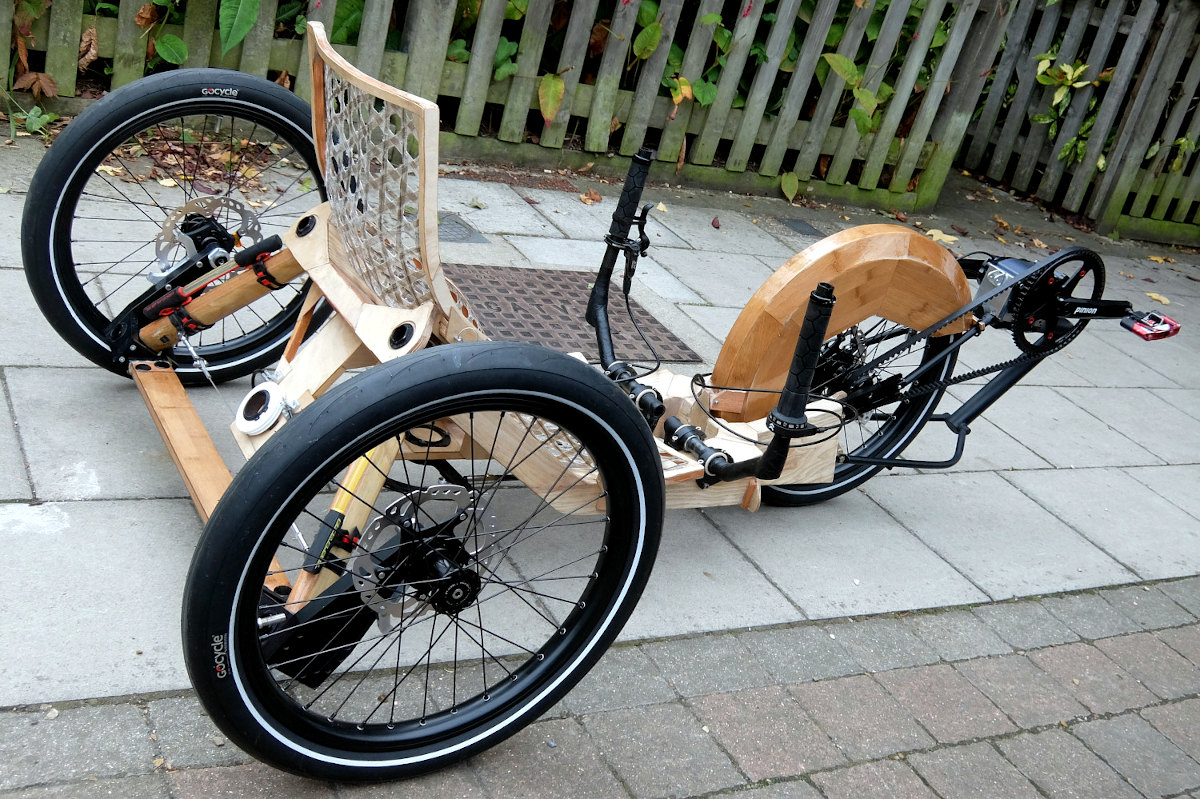 Congratulations to Vipere Noire , 2019 french champion riding the wooden bicycle stickytoffee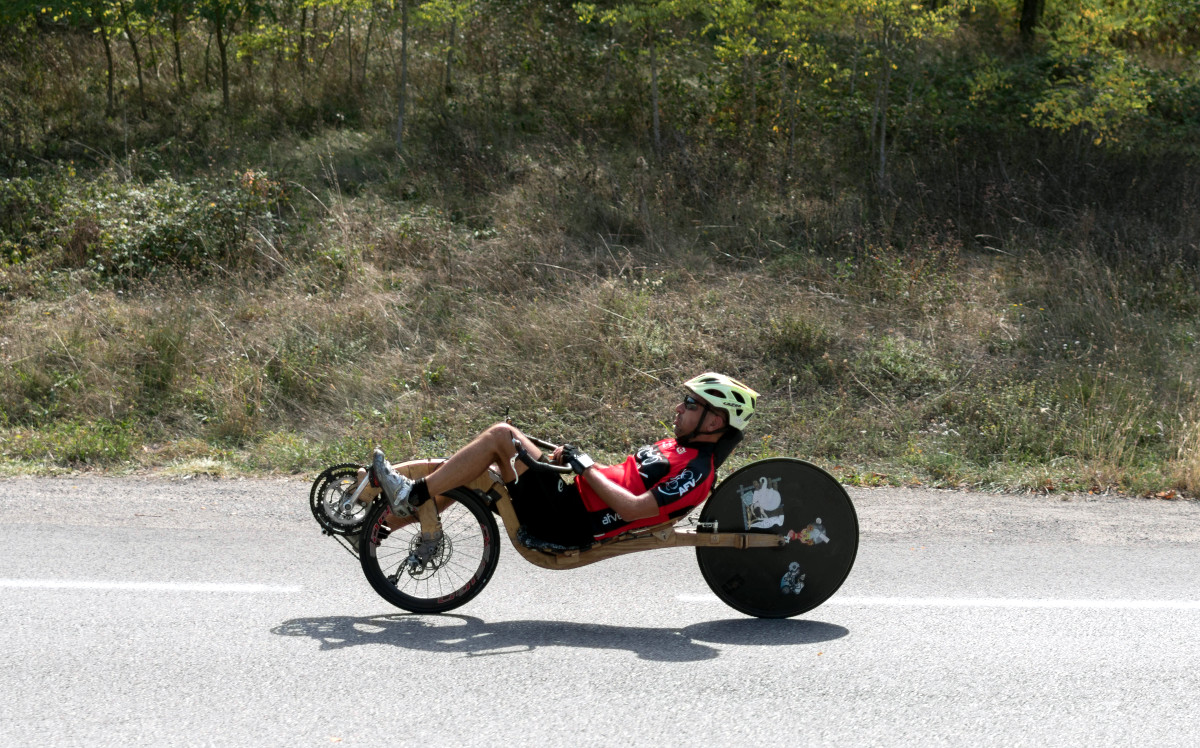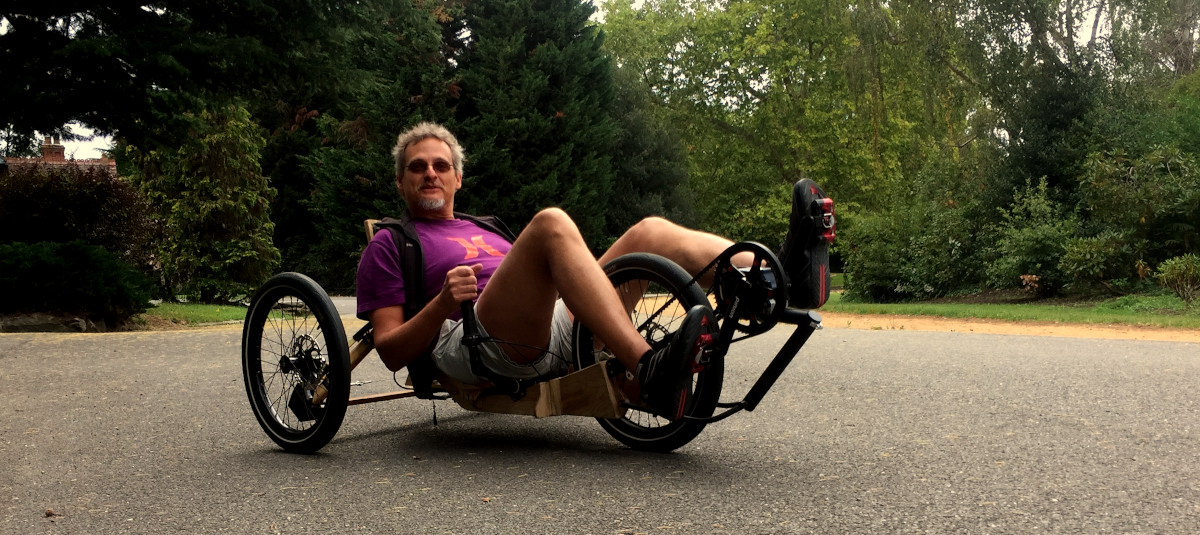 2018 handcrafted rear fairing , same weight and aerodynamics as a carbon at a fraction of the embodied energy ! tougher than a carbon shell with no nasty sound amplifier/drum effect. There is no excuse not to keep carbonfibre composites where it matters the most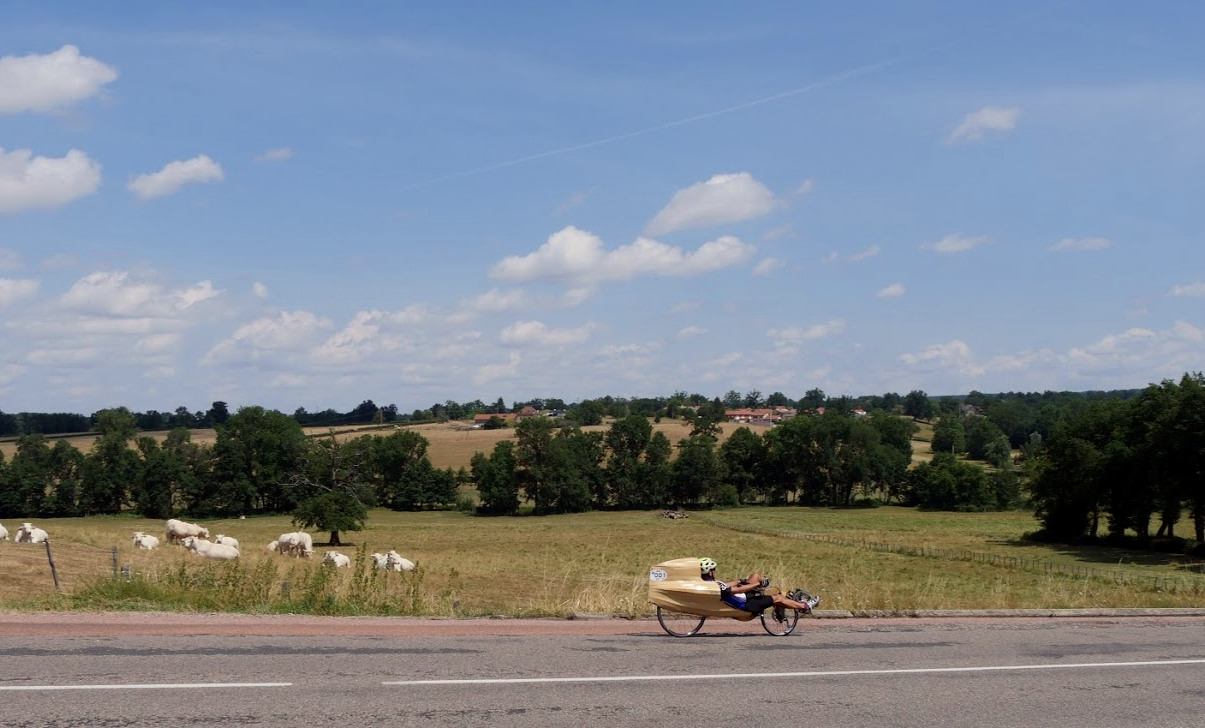 2017 has been very busy , a custom request for a low racer. Lightweight (sub 9.5Kg depending on wheels set), short drivetrain, front drive, stiff and yet comfortable. Our customer is using his recumbent both to race and to commute by just swapping wheels. The front disc brake and rear v-brakes are a must have in the Alps. (read more on the french recumbent forum)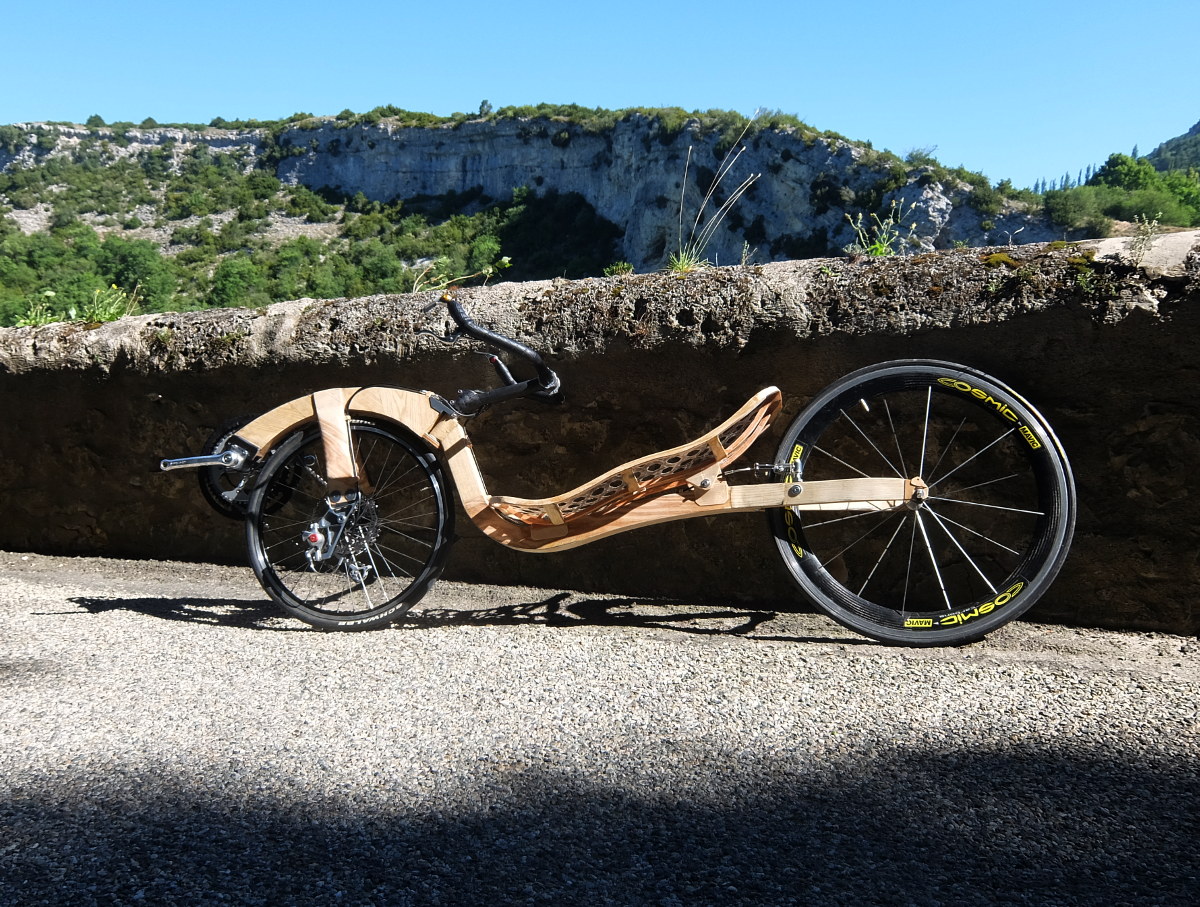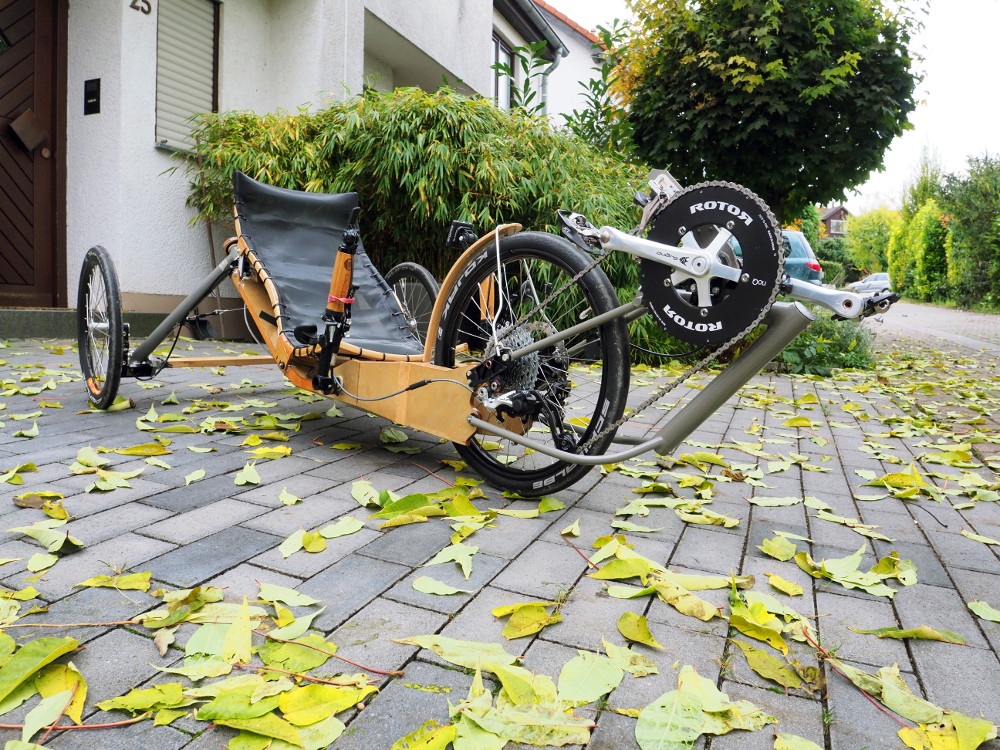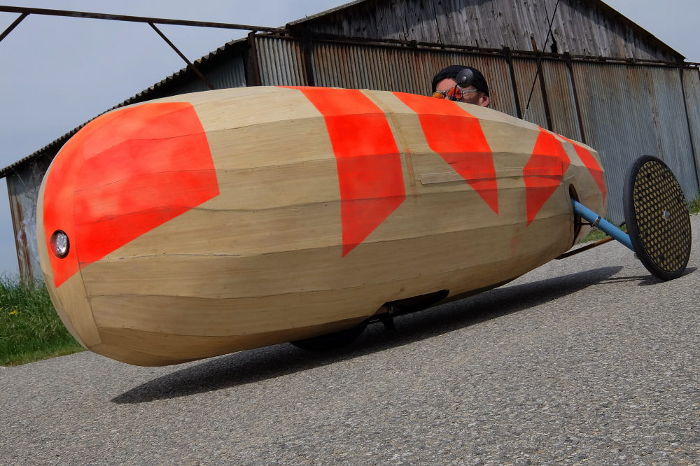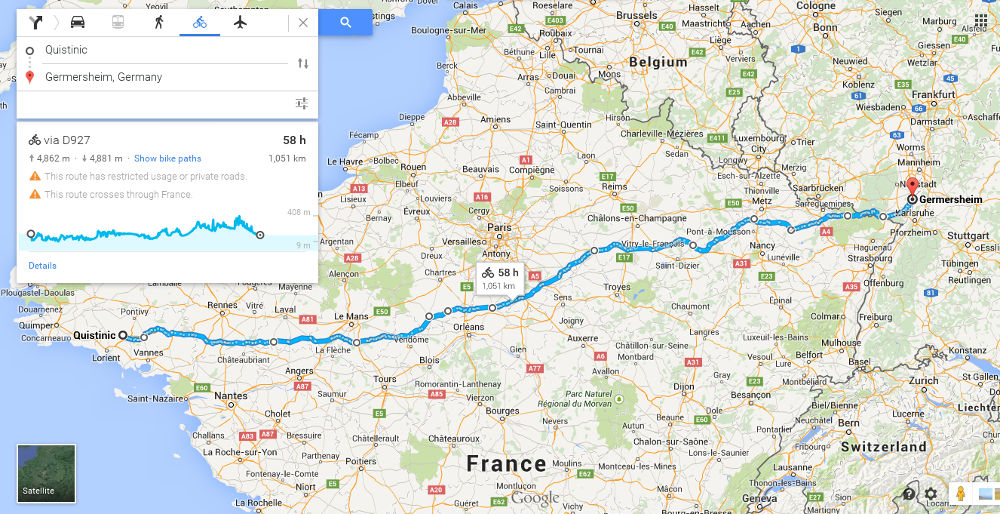 april 2015: 1130 km, 4900m D+ ride through France from west to east in 6 days to show the mosquito at the SPEZI 2015
august 2014: The mosquito tricycle has been ridden during the recumbents world championship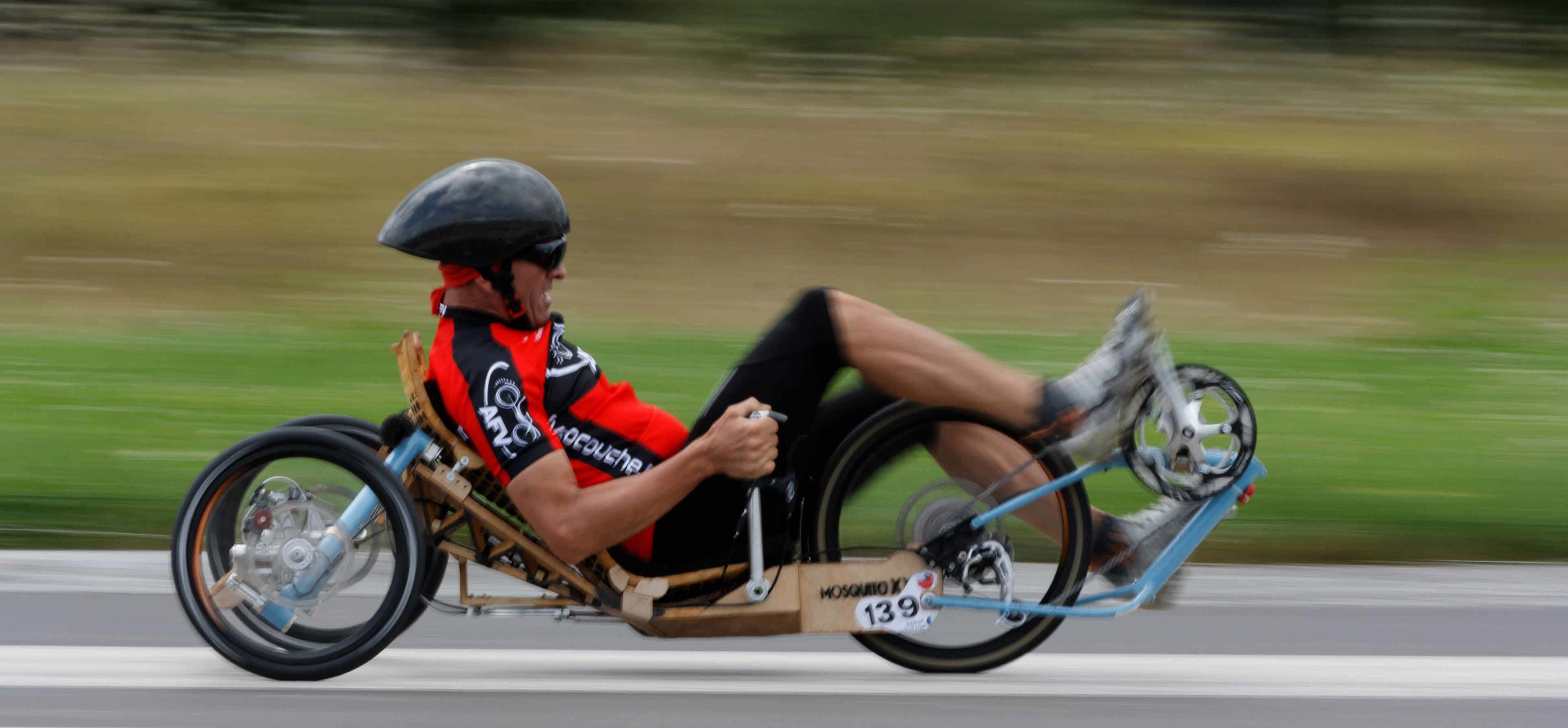 Mosquito Velomobiles from Ruggero Arena on Vimeo.
mosquito velomobile-